Some of you might know that Sundays in Austria are usually more of a slow day. Stores or supermarkets are closed and its basically the day off for many people. On the flip side, this means more time to visit third-wave coffee shops!
Specialty cafés with Sunday opening hours
First, let's look at the available options for Sundays (at the date of this blog post). The 9th district offers a lot of possibilities, with Jonas Reindl, Café Le Marché, and CoffeePirates Vienna. The same is true for the 7th district, where you can choose between kaffemik, Café Comet, Jonas Reindl, and Brass Monkey. The city center offers Fenste Cafe, but there are also different cafés further away from the city center: Gota Kaffee, Cowome Vienna, Brass Monkey, and Coffee Junkie.
Cowome Vienna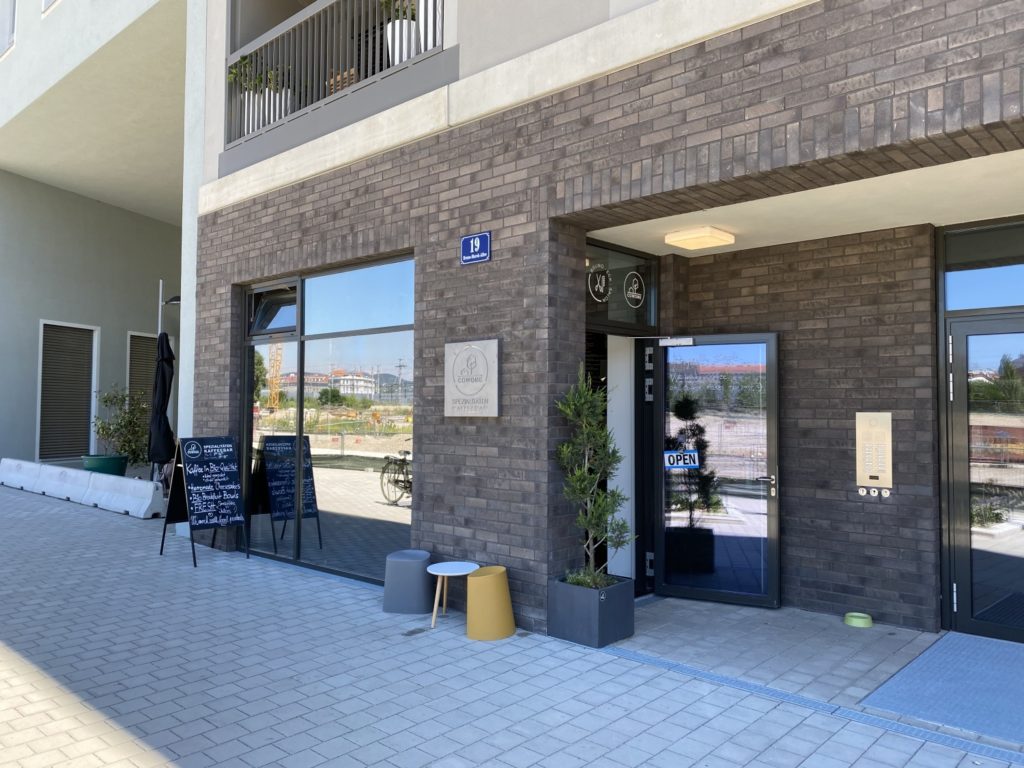 My first stop today was the Cowome Vienna. Its a nice 10-minute walk from the U1 station Vorgartenstraße, leading through newly built residential buildings. Cowome offers 4 different Espresso beans to try, something I can hardly resist.
The barista is also really nice, but as I already mentioned before, this is a very common thing for specialty coffees in Vienna. Even though I only had 3 different (Doppio) Espressos, I decided to probably tune it down a little for the day. It's definitely worth a visit and so far one of the few speciality coffee shops in Vienna (apart from el café) where you can try more than 2 Espressos at the same time. Of course, they also offer some beans for home from different roasters. It's a great variety and probably the best address if you need coffee beans on a Sunday (and already tried the other roasters in Vienna).
CoffeePirates Vienna or my first AeroPress
Since I already had a great Espresso at Jonas Reindl yesterday (where I bought the Fellow Atmos Vacuum Canister) I decided to visit one of my Sunday go to places instead, Coffee Pirates.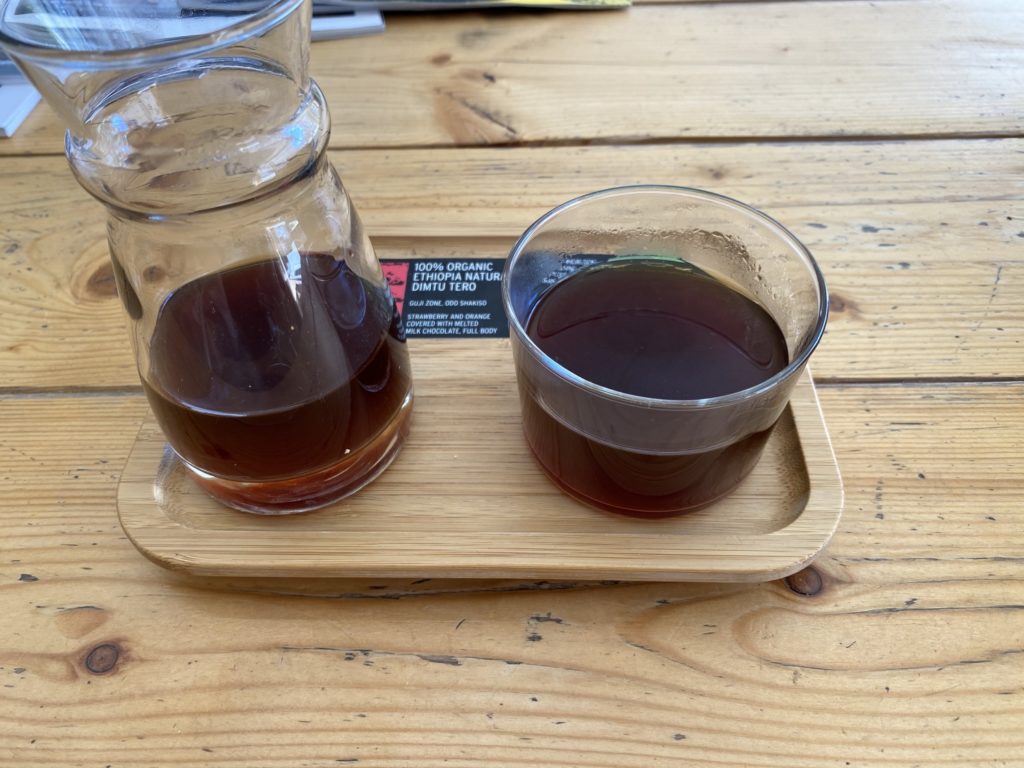 This visit was something "special" since I'm still looking into brew methods for the office. For that, I wanted to try the AeroPress. Even though I hoped it would be a little bit stronger than other filter methods (like the V60) it didn't differentiate that much. It did taste good but I guess overall I would rather prefer V60, so I will probably continue to search for a good manual brewing method.
I actually wanted to visit a few more third-wave coffee shops, but I guess I was already caffeinated enough for the day. But as you can see, there are some options available even for Sundays in Vienna and it probably depends on your personal preferences when it comes to roasters and taste.
More coffee articles
New specialty coffee shops in Austria in 2022

It's long overdue to look back at last year and see what new specialty coffee shops opened in Vienna! In this blog post, we'll take a closer look at some of the new third-wave coffee shops that opened in Austria and explore what makes them stand out and what they offer.

New specialty coffee shops in Vienna in 2021

In fall 2021, Vienna saw quite a surge of new specialty coffee shops. I visited most of them a few times since they opened, so I can offer a short overview of what you can expect.

Where to get specialty coffee in Salzburg

You are visiting Salzburg and need some good coffee? We got you covered and present you a list of specialty coffee shops in Salzburg.