These kinds of claims are usually a little bit out of proportion. But in this case, it's something I've been testing for quite some time.
I guess first of all I need to clarify that I'm a big fan of fried stuff. So of course, a dish that already includes the Chinese words for dry-fried 乾煸 would appeal to me. And even though this particular variation is quite common in Austria, the quality varies a lot.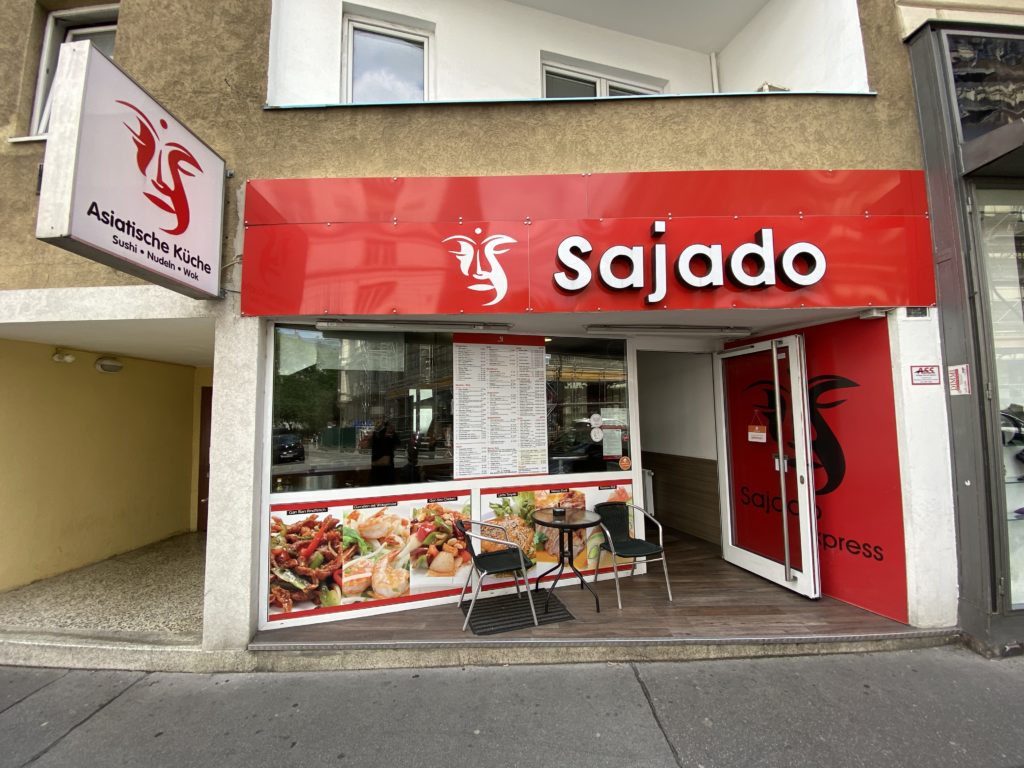 Already a few years ago at my last job, we tend to order at different Asian restaurants, including Sajado Express. What can I say, after a colleague recommended gan bian beef to me it was love at first bite. It is just so crispy and tasty, a little bit spicy as well but also sweet. Basically just a combination of different tastes I like.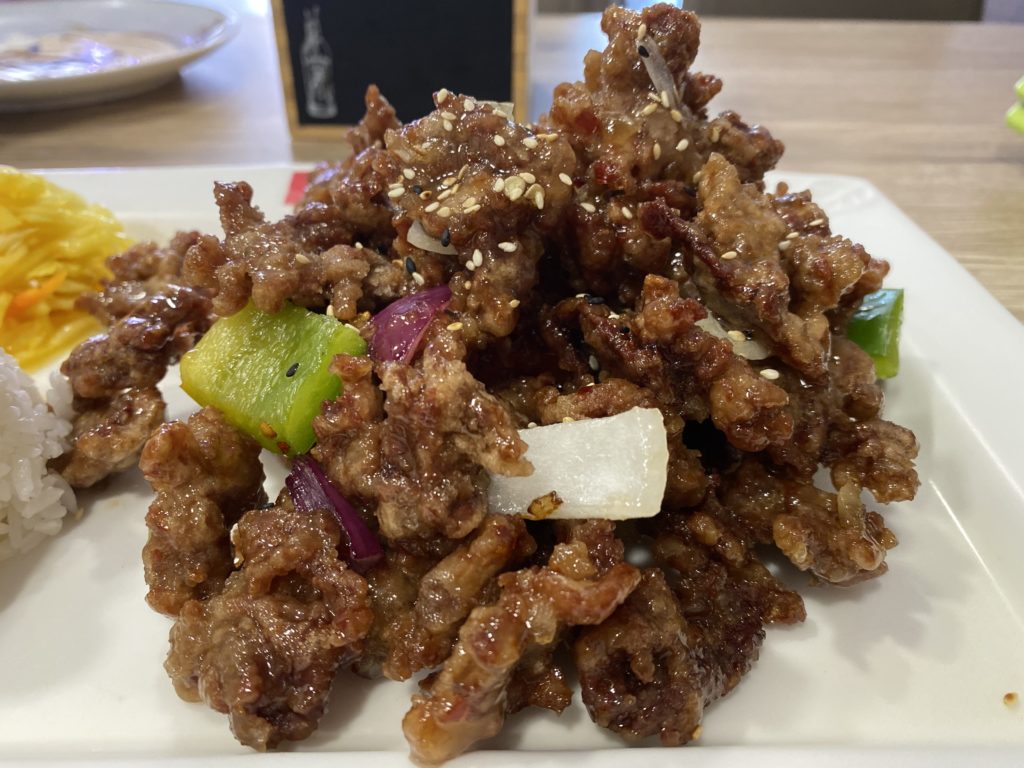 Sadly I can't pinpoint the exact date, but I would assume that at least around 2018 I started to eat gan bian beef regularly from Sajado. And this also covers different delivery methods, from getting it myself or via delivery to the office. What's important about that, it was always consistently good and crunchy. Because as I mentioned earlier, you can probably get it at almost any Asian restaurant in Austria, but usually it tends to be rather mushy.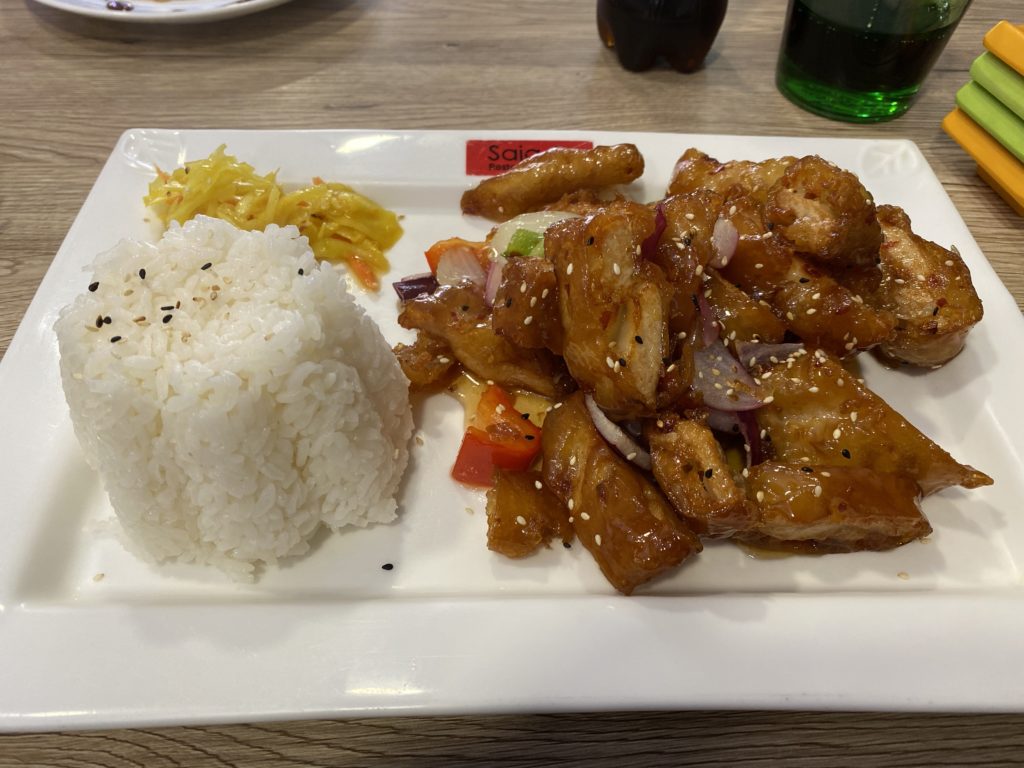 But what does this mean for today? Well, I went there again and I'm proud to say, it's still perfect. I ate it right there and it is crunchy and tasty as ever. For those of you who don't like beef, there is even a chicken variation available. So if you're ever hungry for something perfectly fried in Vienna, I can highly recommend a visit. You can find Sajado in the Josefstädter Strasse 59.