Since I very much enjoyed my first Vienna coffee tour, I wanted to do a second one. To cover more ground I prepared an even bigger list of coffee places: This way I stumbled over a large concentration of third-wave coffee shops in the 9th district of Vienna.
Kaffein
Not really in the 9th district, but very close to it is Kaffein. I drank my first Espresso there, but you can choose from 2 different ones if you like. The Barista was also really nice, so I recommend a visit if you're in the vacinity. I didn't try Fenster Cafe on that day, but it's also in the first district and only around 650 meters away.
Coffee Break
Coming from the 1st district, Coffee Break was the first coffee shop of the 9th district on this tour. Coffee Break offers 2 different kinds of (Espresso) coffees to choose from. I tasted one from Gardelli – which you can also buy there – and enjoyed it very much. The Barista was also extremely nice and shared some great insights into other coffee places to visit.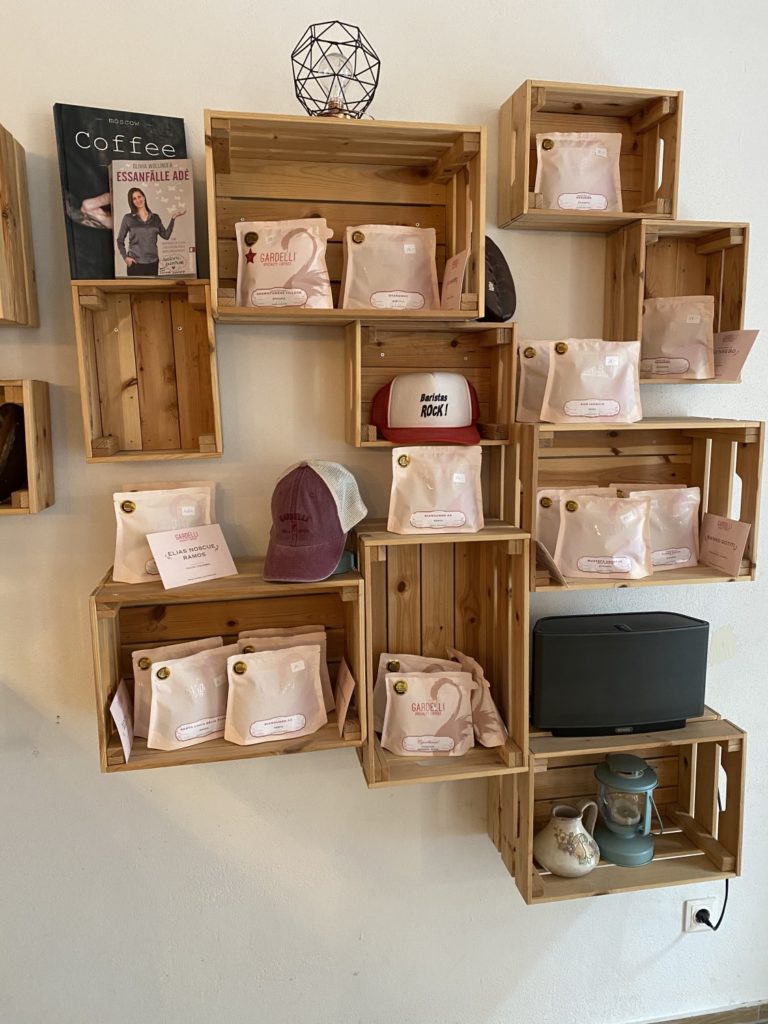 From there I continued to my next stop, on the way you can also drop by Vettore. They mainly sell Espresso machines and accessories from Lelit, but also different coffee beans.
Café Le Marché & Jonas Reindl
Near the University of Vienna are two coffee shops close by. I already visited Jonas Reindl many times, so I skipped it for this tour. But I can recommend a visit, especially when you want a coffee shop that has longer opening hours (until 21:00). The same is true for Café Le Marché, it's also one of the rare chances for a late evening coffee.
Café Couture & CoffeePirates Vienna
Continuing through the 9th district these two coffee shops are on opposite ends of the university campus. Café Couture offers the same great quality as in their other shop in the Ferstel Passage, so it comes down to the one that's more convenient for your visit.
My next stop was CoffeePirates. They have 2 different kinds of coffees for Espresso and you can also buy beans there to take home. I already visited them a few times and even drank my first V60 there (which was quite good).
People on Caffeine & The Pelican Coffee Company
The next two are close by and I can highly recommend both. The Pelican Coffee Company was very busy, but I still enjoyed my Espresso, you can also buy beans from Süssmund and black. At People on Caffeine, I tried a very fruity (but tasty) coffee and also had a nice chat with the Barrista. They also have a variety of different coffee beans for home (e.g. prem). Both coffee shops offer at least two different variants of Espresso, so you can try many different coffees right there.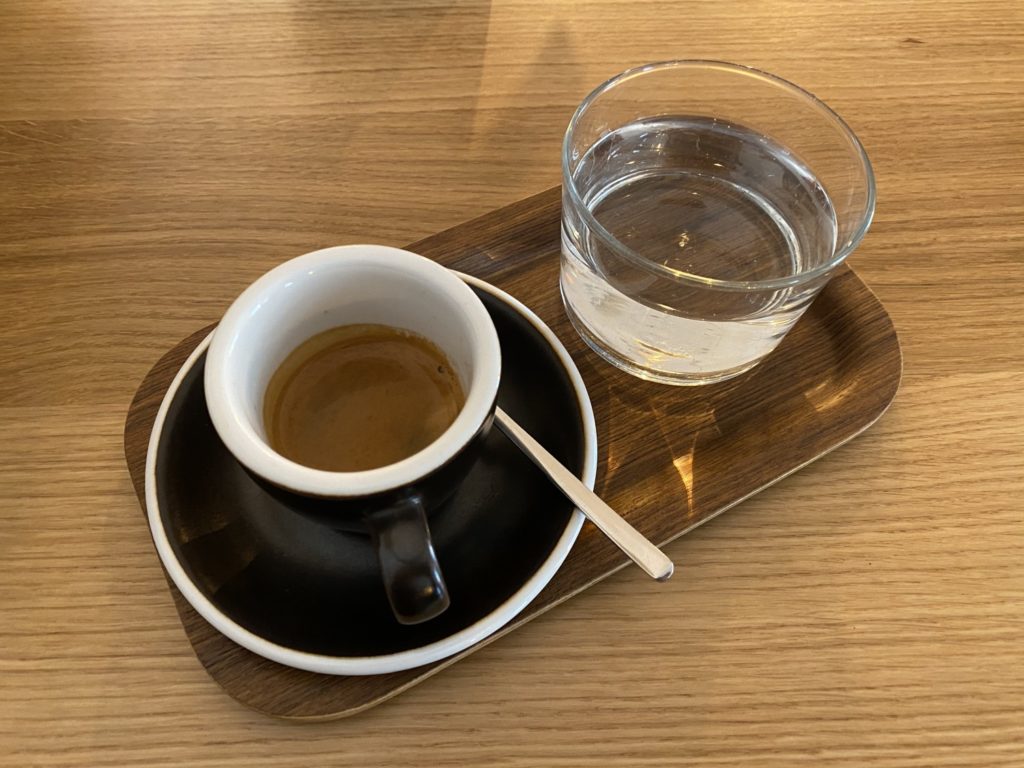 Das Kafa & el café
Using the tram (but also easily reachable via foot) I went to Das Kafa. I chose another more fruity Espresso – very much of a berry taste – which was quite enjoyable. Again, the Barista was also really nice and chatty, when I mentioned my tour he even offered me some extra water so I stay hydrated :). 
My last stop was el café. They have a great variety of coffees, you can even choose between three different beans for your Espresso. So if you want to cover more variety in one place, it's definitely worth a visit.
Many choices in the 9th district
As you can see from my list, the 9th district has many speciality coffee shops. Depending on how much coffee you can handle, I would probably recommend to split it up. Some of the shops are just a few minutes apart from each other, so you can try different variants right there. Then again, if you're used to drinking a lot of coffee, you can cover many different variations in just one afternoon. I also want to stress again one more time how many nice Baristas I meet on this tour. If you're in the mood for some coffee chat, you should take your time and explore the places in depth.
I also want to thank Beans&Machines as well as kaffee-netz.de for their great lists of third-wave / specialty coffee shops. Both helped me a lot to figure out this tour and discovering great new coffee shops in Vienna.
More coffee articles
New specialty coffee shops in Austria in 2022

It's long overdue to look back at last year and see what new specialty coffee shops opened in Vienna! In this blog post, we'll take a closer look at some of the new third-wave coffee shops that opened in Austria and explore what makes them stand out and what they offer.

New specialty coffee shops in Vienna in 2021

In fall 2021, Vienna saw quite a surge of new specialty coffee shops. I visited most of them a few times since they opened, so I can offer a short overview of what you can expect.

Where to get specialty coffee in Salzburg

You are visiting Salzburg and need some good coffee? We got you covered and present you a list of specialty coffee shops in Salzburg.