Visiting Salzburg and you want to buy Mozartkugeln? This short guide helps you to find all handmade Mozartkugeln in the city.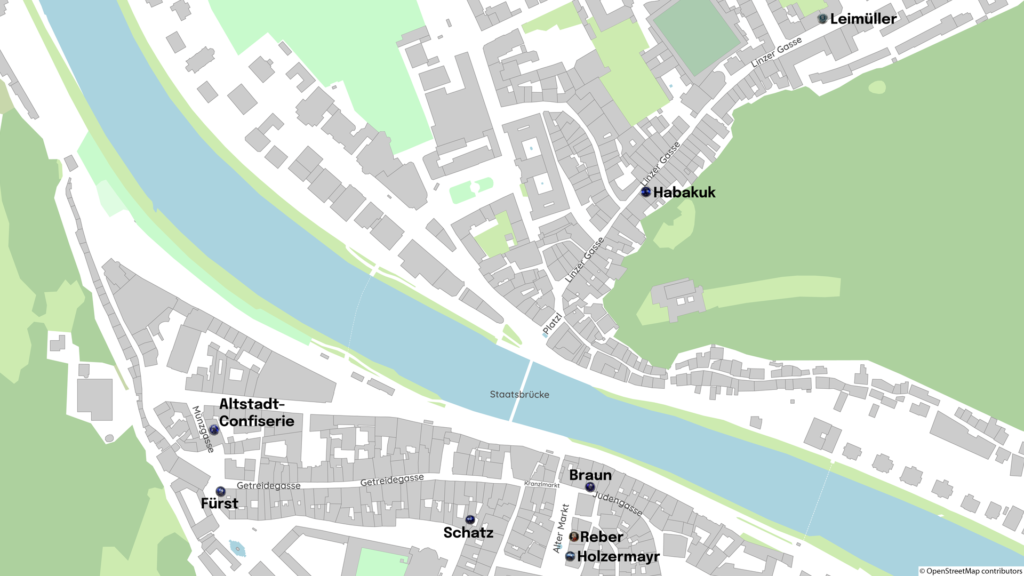 The map (open large version here) shows you all the stations of this tour. In the article, I start on the left of the map, but of course, you can do it in any order depending on where you are in Salzburg. If you prefer a video you can also have a look at the following video tour: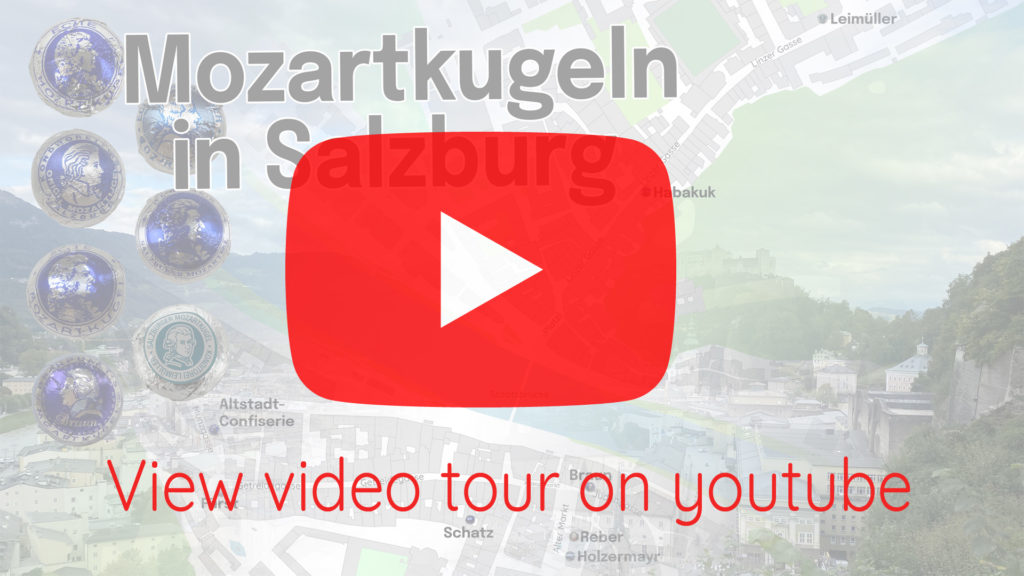 Echte Mozart-Kugel from Altstadt-Confiserie
Only one minute from the Getreidegasse, in a small passageway at Münzgasse 2 you can find the Altstadt-Confiserie where you can get their handmade Mozartkugel.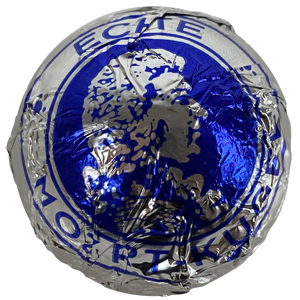 Original Salzburger Mozartkugel from Fürst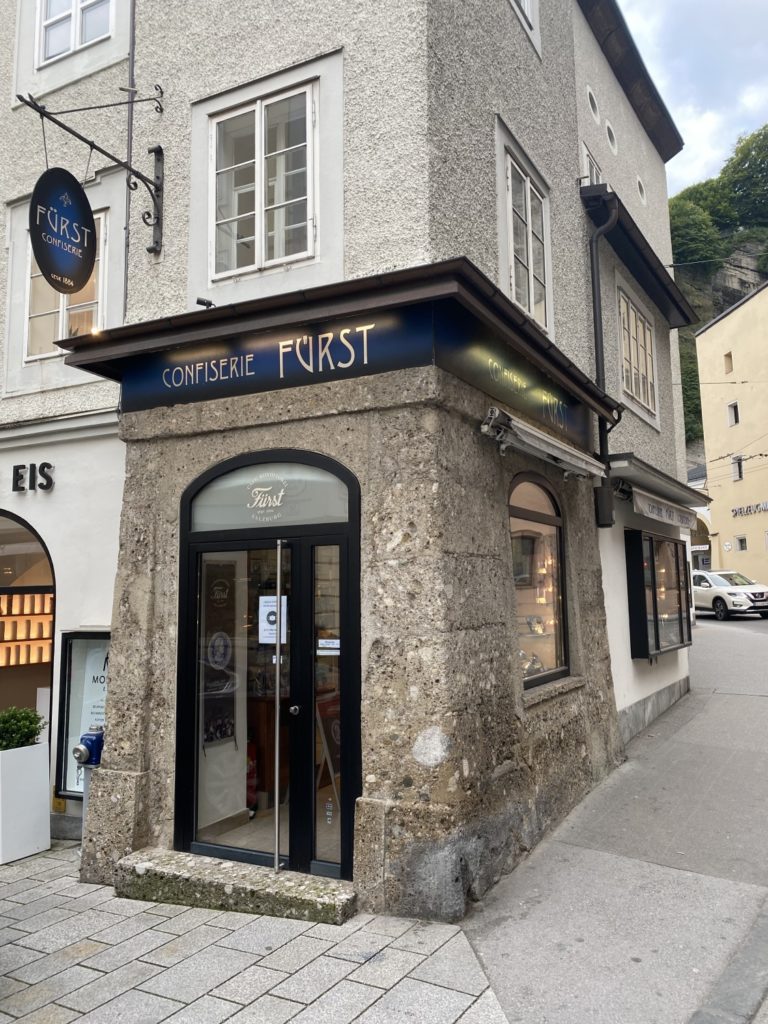 Only a few meters from the last stop, at the beginning of the Getreidegasse, you can find the creator of the Mozartkugel: Cafe Konditorei Fürst. They are located at Getreidegasse 47, but also have three other locations in Salzburg, which are also open on Sundays.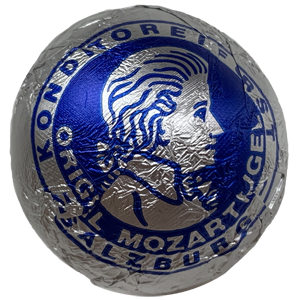 Echte Mozart-Kugel Konditorei Schatz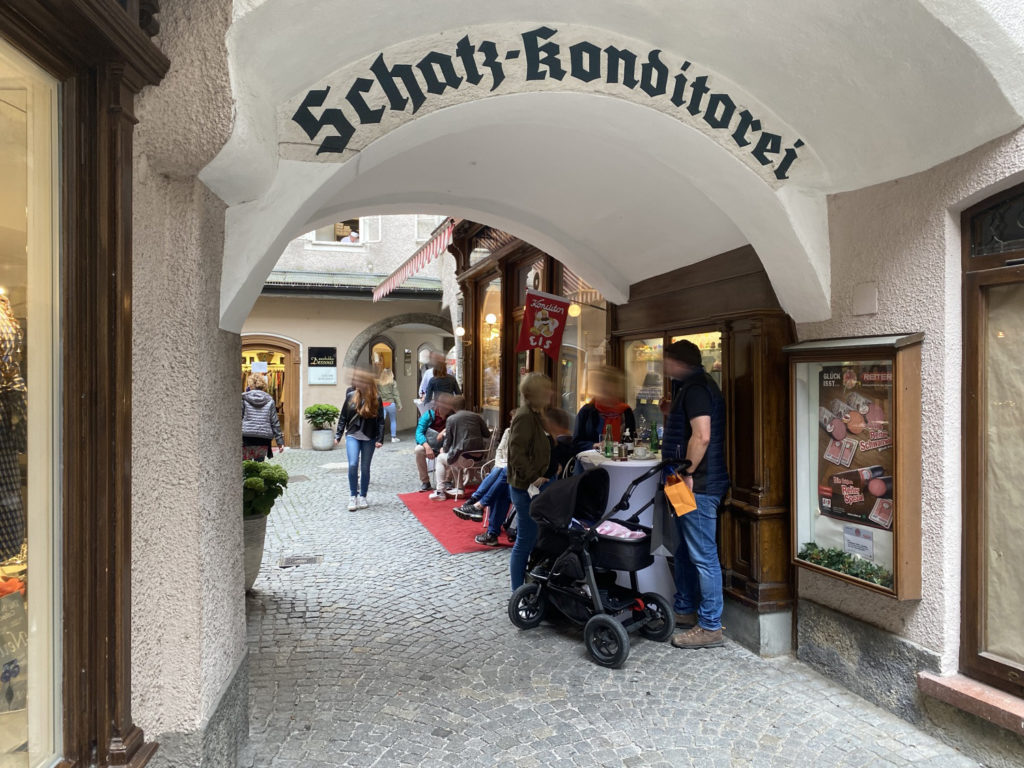 Continue down the Getreidegasse and after a while, you can enter a small passage to your right. A little hidden, at Getreidegasse 3, you can find the Konditorei Schatz. They offer their variation of the Mozartkugel, which looks very similar to the one from Mirabell. However, this one is of course handmade.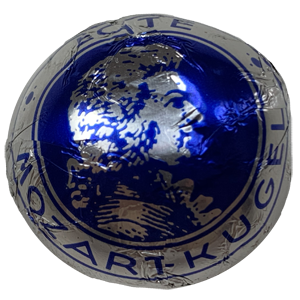 Braunpunkt's Mozartkugel from Braunpunkt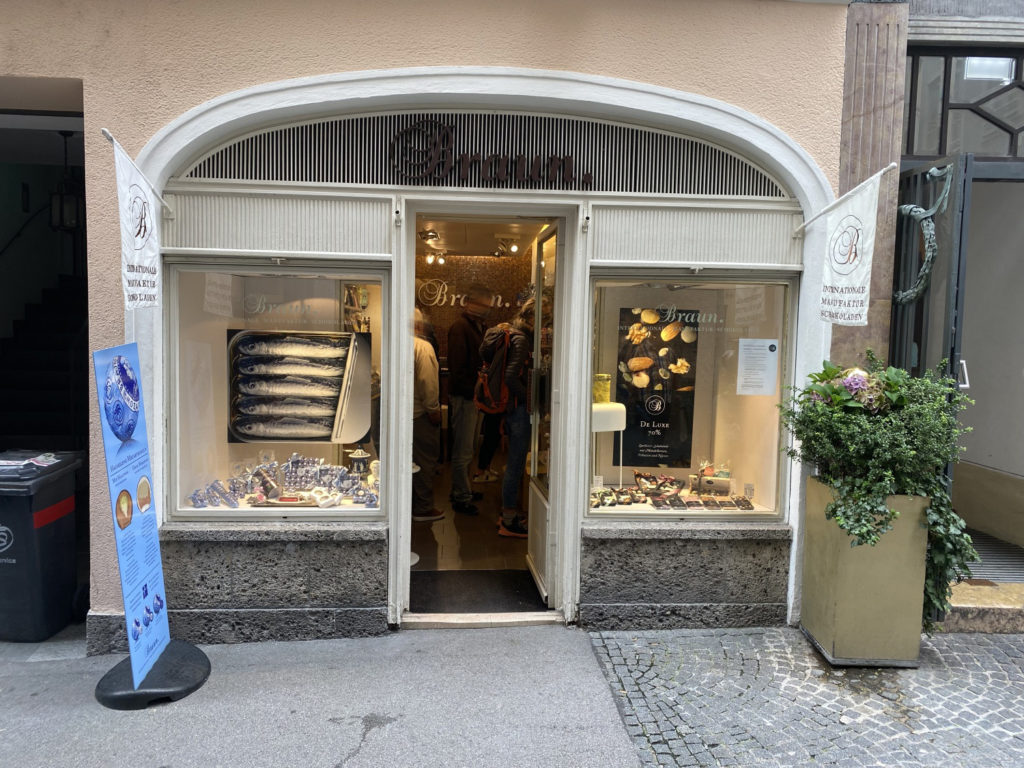 After continuing down the Getreidegasse and a little bit further, at Judengasse 1, you can find Braunpunkt's Mozartkugel. They are of course handmade, but they also offer a different kind of specialty: Mozartkugeln without marzipan. So if that is the thing you didn't like about Mozartkugeln it's worth a try.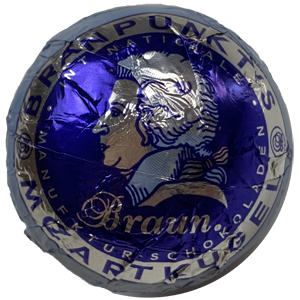 Echte Salzburger Mozartkugel from Josef Holzermayr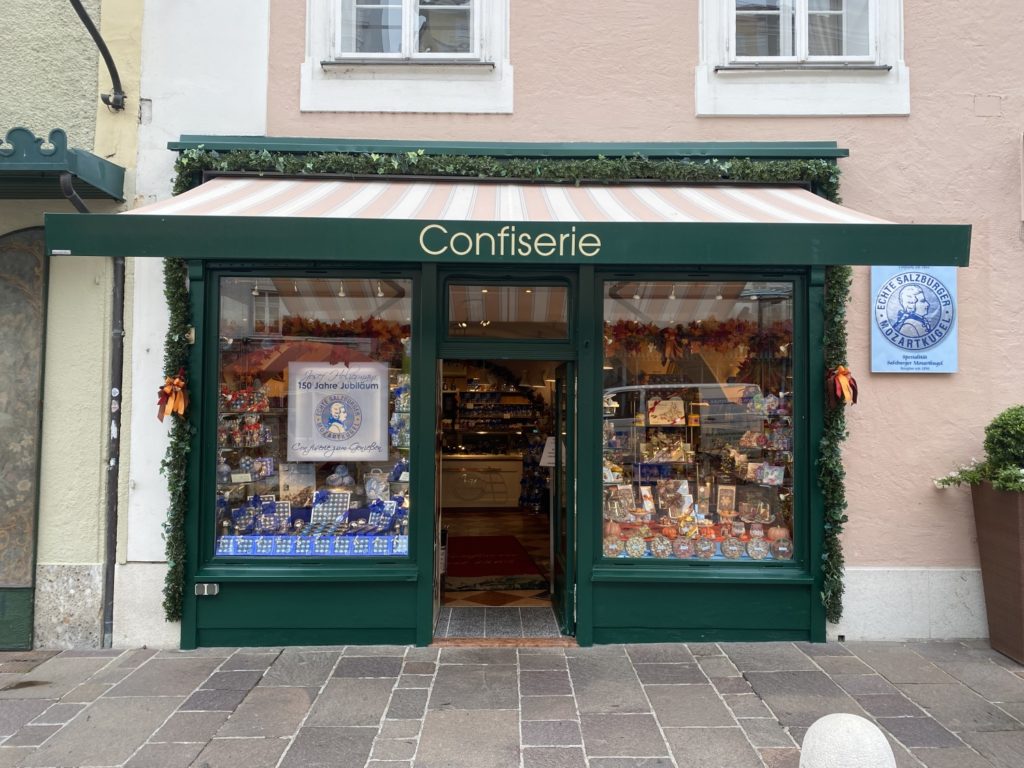 Go a few steps back to the plaza you just crossed and follow it to the next block on your left and you're already at the next address, Josef Holzermayr at Alter Markt 7. This Mozartkugel contains a lot of Marzipan, so you should like it to enjoy this Mozartkugel.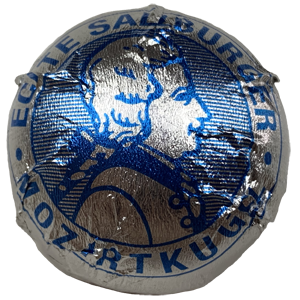 Bonus: Reber shop
Speaking about a lot of Marzipan: Just next to Holzermayer you can also find the shop of Reber. The Mozartkugeln there are not handmade, but contain a lot of Marzipan. Lately they also started to offer seasonal (sometimes very fruity) variations under the Constanze Mozartkugeln brand which you can get here as well.
Salzburger Mozartkugel from Café Habakuk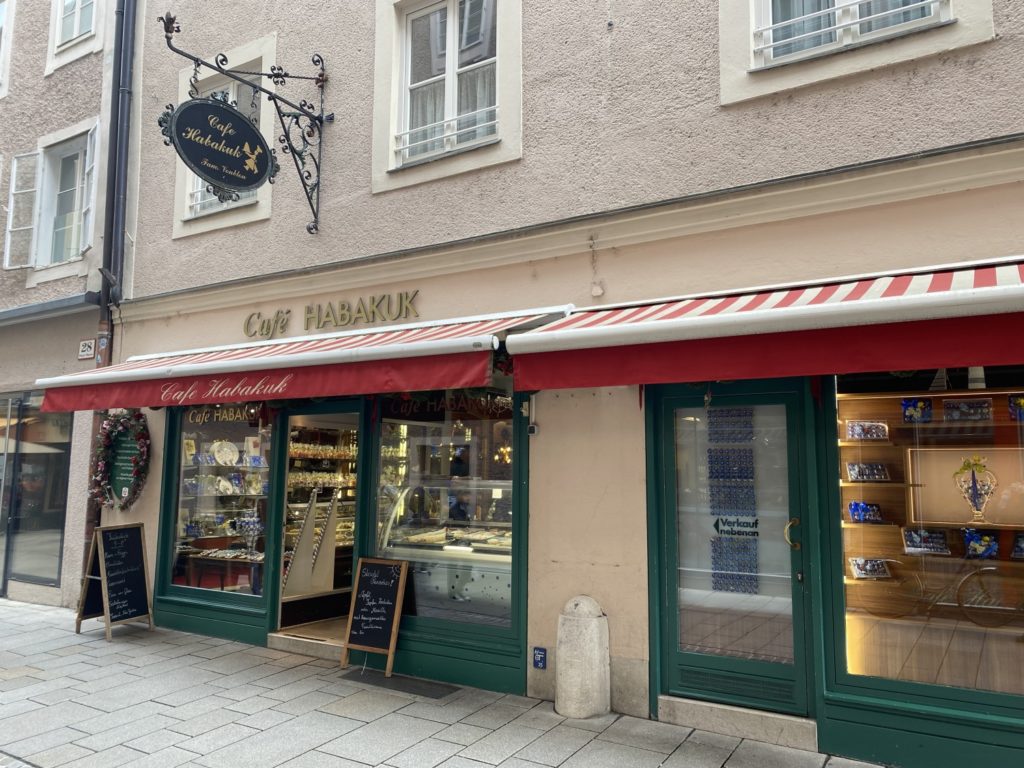 It's time to leave this part of the city. Go back in the direction you just came and cross the river via the Staatsbrücke. Continue straight and head to the Linzer Gasse 26. At Café Habakuk you can get another handmade Mozartkugel or if you're in the mood a nougat only variation.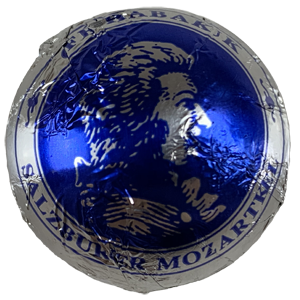 Salzburger Mozartkugel from Konditorei Leimüller
Stay at the Linzer Gasse and continue it further down until you reach Linzer Gasse 55, where you can find the Konditorei Leimüller. Only available for a few years, they now also offer their own handmade Mozartkugel.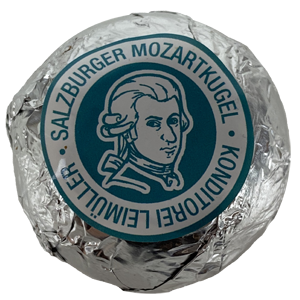 The now-closed Café Dallmann
Just to give you the full picture, outside of the city of Salzburg in St. Gilgen, Café Dallmann also offered handmade Mozartkugeln. However they are sadly closed since September 2020, so don't go there just for the Mozartkugeln.
Mozartkugeln in Salzburg
This concludes this guide of handmade Mozartkugeln in Salzburg. Apart from the Mozart chocolates mentioned above, you can also buy different industrial ones at souvenir shops throughout the city. You can check out my full list of all Mozartkugeln here, to see what else there is to discover. If you also visit Vienna you might want to take a look at the where to buy Mozartkugeln in Vienna article.
Follow us on Instagram to get the latest Mozartkugel news.
---